From the desk of the Principal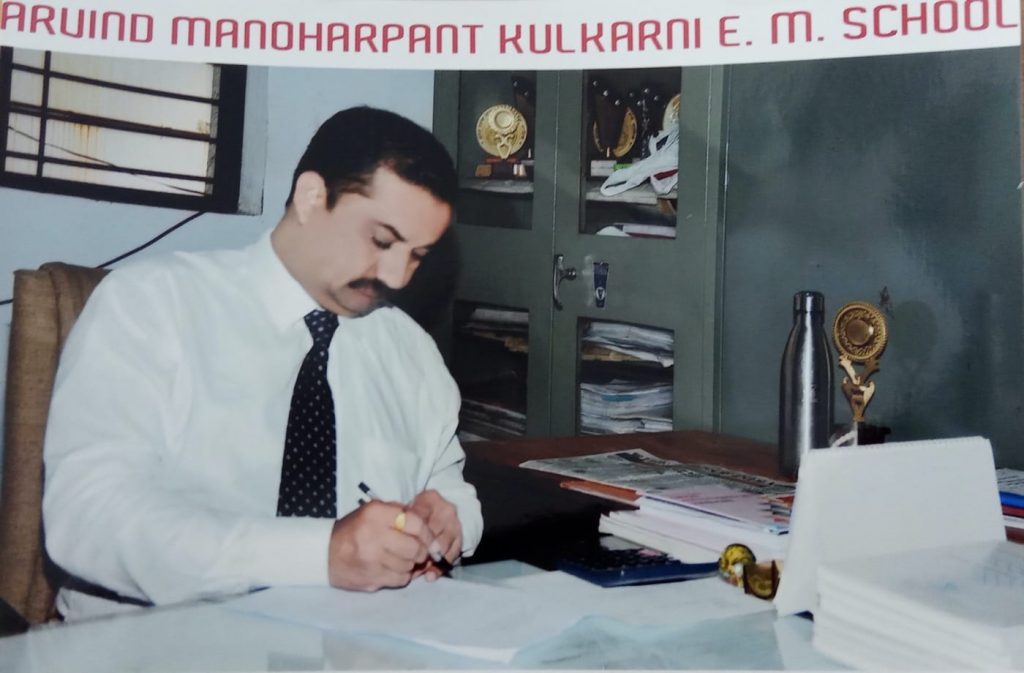 It a great pleasure to welcome your to Arvind Manoharpant Kulkarni English Medium School Family.
One of our biggest goals is to help child successful and archive academic excellence and to inculcate the spirit of  patriotism our traditional culture wisdom, compassion and humanitarian to become the creators easy into global community. With rigorous scholastic Progarammes. We help them to develop and nurture the different fact of died. The academic syllabus is designed with practical Knowledge. The school the student participate in a variety of co- curricular activities like dance, story telling acting , creativity catch help them to explore and showcase their talents.
We dedicate ourselves as professional administrator  in creating a dynamic education  programmer  the student in a global perspective giving them good opportunity to implement their ideas and present things differently in their our unique way and get adequate space and time for letting the inner talents in themselves behind will gain a  confidence to be the creator.
Shri. Sharad Kadam
I/c Principal